Welcome to our Nature Website
Engage with Nature is a dynamic school and garden website designed and managed by Dúlra Éireann that will assist teachers, students and gardeners in creating a sustainable environment and combating climate change.
About engaging with nature
Engage with Nature website will make available month by month instructions and resources for working with the seasons by cultivating school gardens; creating habitats; exploring the environment and understanding our place in it. It is by learning to love the natural environment that pupils can be persuaded to change practice and to motivate the adults in their lives to do the same. It is also the key to personal wellbeing and to promoting positive climate change action.
Sustainable Develelopment in Schools
Twenty videos highlighting Sustainable Development projects in schools will be created with support funding provided by the Department of Education.
These videos have been created by Dúlra Éireann.
★★★★★
Between 2023 and 2025, twenty school videos will be created on Sustainable Development.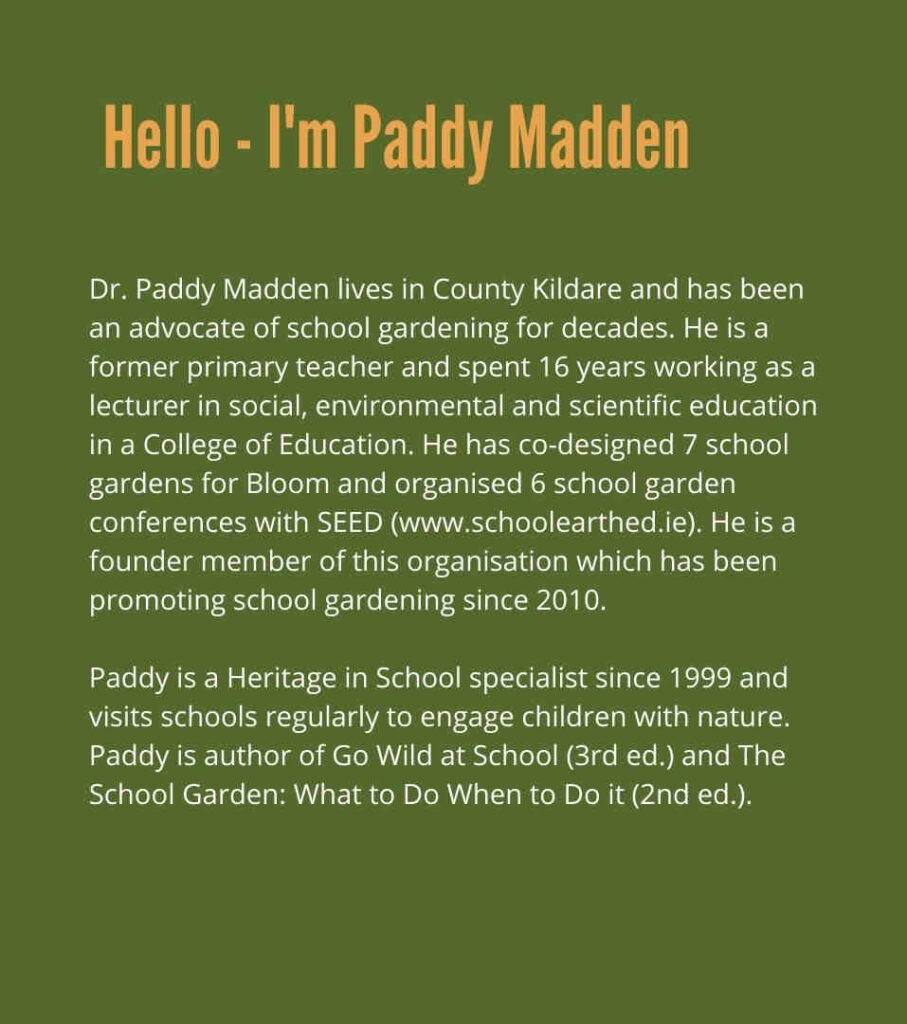 Meet the Team
Paddy Madden
Environmentalist, author and video presenter.
Eamon O Murchu
Photographer and creator nature images.
Des Murtagh
Video creator, website designer and genealogist.
Videos & Resources for each month
Here are over 60 videos and PDFs to help everyone create different aspects within school and home gardens at every stages throughout the year. Additional videos is being added to every month.
Resources available in a number of nature based websites
Useful website links for Engaging with Nature
Hands-on activities in the garden for parents and children to do together
Contact Us
Thank you for visiting our website. Please feel free to contact us if you have any questions or suggestions as to how we can be of service to you and the environment.